Business investigations services
Discreet and Professional Detective services Seguridad Belgrade
We offer a full range of Civil and Business Investigations Services.
Your case is dealt in complete discretion.
Phone lines are open 24 hrs a day,
7 days a week for you.
Surveillance investigation Seguridad
Surveillance is the close observation of a person, place or object. It is the practice of watching a subject in order to document the interactions or whereabouts of the subject. We can help our clients get the facts necessary to identify the truth and successfully resolve the case.
Theft

of commercial assets, goods and intellectual property

Breaches of contract

and non-compete clauses

Unethical activity

by competitors, employees and ex-employees

Personal injury fraud
Employee sickness

absenteeism

Misappropriation of property

& funds

Monitoring risk

from terminations & redundancy
Fraud investigation Seguridad
A Fraud investigation determines whether a scam has taken place and gathers evidence to protect the victims involved. Common types of fraud we are investigating in Serbia:
Insurance fraud

involves individuals who make false claims to receive insurance money or insurance companies who refuse to honor legitimate claims.

Corporate fraud

includes issues like theft of information, compromised customer information and a damaged reputation.

Expense Claim Fraud

when employees pocket runover business expenses they are committing fraud.

Theft of Inventory

investigators will look into whether employees steal products or order more than the store needs.
Asset investigation (Asset search or check) requires locating public records that confirms personal property or real estate held by a person or corporate entity.
This investigation service is specifically designed for companies or individuals to establish the financial profile of an individual or entity. As a result, ensures your settlement is favourable and fair.
Asset investigations in Serbia help individuals and companies satisfy their due diligence, settle personal injury cases, collect debt.
We provide asset investigation services in Serbia to law firms, insurance companies and individuals. Our investigators know how to look and find hidden assets.
Disloyal employees Seguridad
The disloyalty of the employee or a partner is another area of ​​expertise of Seguridad Agency. Your employees are the most important investment you can have as a company. But, unfortunately a bad employee can cost your company a lot in terms of time, money and safety.
Seguridad Belgrade detectives investigate all kinds of employees fraud-harmful activity to the company. Prompt info allows the company to know the facts that will force appropriate sanctions.
The controls can also take place during the employee's contract of employment: control of theft, illness, search on the theft origin (cash or goods) within the company.
Undercover investigations
In today's world of high technology and trade secrets, criminals are getting more and more savvy.
Detecting criminal activity to protect companies from being exploited and their products compromised requires extreme measures and a great deal of experience.
It may require the use of a private detective with specialized, discreet investigative techniques.
Have you observed concerning behavior?
Are you suspicious about behavior at your workplace? If you want to determine whether your instincts are right, undercover private investigators Seguridad Belgrade can help you.
Due diligence is one of the most wanted Business investigations services. It involves comprehensive and exhaustive analysis of the business of the company. In other words, to check their credibility during a legal transaction. This type of investigation is the examination of a company's management, finances, performance, mission, history, aims, clients, and anything else that details how a business functions.
It is vital to conduct a due diligence investigation before a merger, company purchase or acquisition in Serbia. Above all, deep analysis reveals hidden liabilities. Lack of due diligence can affect the ability to win cases and obtain compensation.
Background check Seguridad
Business background check services can help you make better business decisions about selecting new suppliers, customers or business partners. We have access to several databases exclusively available to the Private Investigator community. If you are considering a business relationship, you need to know about the company's background.
Does it have a history of bankruptcies or judgments?
Find out this critical information and make better business decisions before you spend valuable time and resources working with another company.
Business financial investigation
Bussiness financial investigation covers wide areas such as insurance frauds, bank account information and verification of financial assets.
Our world-class investigation expertise enables us to deliver quality solutions that our clients need to stay a step ahead of potential problems. So, to avoid pitfall caused by lack of adequate information.
Insurance Defense

Insurance Investigation

Bank Account Information

Business Asset Investigation

Partner Background Reports
Employees background check
An employee background check is a review of a person's commercial, criminal, employment and financial records. Many employers conduct background checks on job candidates. Some employers conduct checks after they have hired an employee.
A background check can range from a simple verification to a much more thorough check into history. Seguridad information check can include work history, credit, driving records, criminal records, vehicle registration, court records, compensation, bankruptcy, medical records, references, property ownership, drug test results, military records and sex offender information.
Checking resume data – CV
Confidence in a future employee is important. Therefore, this trust must be established as soon as the recruitment is made.
The CV verification shows whether or not the candidate holds the diplomas / courses as indicated. Many candidates do not hesitate to change their resume to get the job.
Chronological verification

of the candidate's professional career

Verification of diplomas

authenticism

Competency check
Search for open information

about the candidate
Industrial / Economic anti-espionage
Industrial, economic or corporate espionage is a form of espionage conducted for commercial purposes.
The purpose of espionage is to gather knowledge about (an) organization(s).
It may include the acquisition of intellectual property. For example, information on industrial manufacture, ideas, techniques and processes, recipes and formulas.
It could include sequestration of proprietary or operational information. For example, customer datasets, pricing, sales, marketing, research and development, policies, prospective bids, planning or marketing strategies or the changing compositions and locations of production.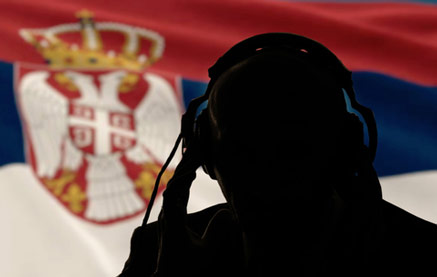 TSCM / Debugging / Bug Sweep services
Are You Being Secretly Recorded? Do you think your calls are being intercepted? Could you possibly be bugged?
By using state of the art equipment, we are able to do a bug sweep of your home, office, car or cellphone. We can find out if anyone is sneaking around. If you have a business, you could be at risk of employees with ulterior motives or competitors using confidential information against you. Many disgruntled employees or competitors use bugs to either collect data over a long period of time or to find specific information about particular events or plans. Think about what your competitors could do with info about your current and future projects, prospective clients, current clients list, your executives schedules, etc. See link below for more info: TSCM and Bug Sweep Seguridad Belgrade
Polygraph testing of employees and job candidates
This is one of the most wanted Business investigations services. Polygraph testing of candidates in recruitment ensures the selection of honest and reliable candidates. Moreover, compared to the traditional interviews of candidates, polygraph testing is more accurate and answers the questions that interests you the most.
Periodic employee polygraph testing is primarily directed at employees who will play up the employer's trust. But, on the other hand they have a deterrent effect so that offenses that would otherwise be committed will be prevented in advance. Our polygraph examiner has over 35 years of experience and practice at the Criminal Police Directorate of the Ministry of Internal Affairs of Belgrade. See link below for more info: Polygraph Belgrade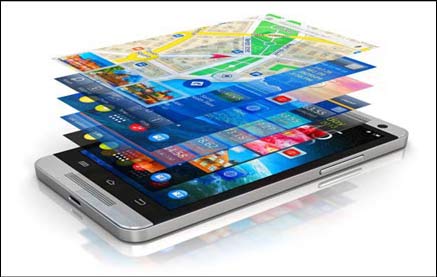 Cellphone Data Recovery (Phone forensics) Seguridad
Forensic experts at Seguridad Belgrade use specific methods to recover information from your phone that you may need.
In addition service also includes checking for spyware, tracking devices and apps to ensure that you are not being monitored without your knowledge.
We at Seguridad ltd. Belgrade understand how important your data is to you and your business. Data loss can be devastating to you or your business. Our expert technicians take the matter very seriously.
To recover deleted data from a computer or a cell phone, you must ensure you are hiring someone with the right equipment, software and knowledge. However, to not do so, could put your data at risk for permanent loss. Read more: Phone forensics Seguridad
Call us today for a confidential consultation
Our Private Investigators are licensed by the Ministry of Interior Serbia